Ok, it's not Tamiya, it's not even a car, but it's definately vintage! Took some days off and went to the shores of Biggesee (Sauerland/Germany) today with my girlfriend. Is there anything better to take with you (besides the mandatory noodle salad and Fleischwurst) than your beloved childhood boat? Recently resurrected from 19 years of sleep in the basement, it took only a few hours to get this baby to work again! It's a Graupner Scimitar Speed, one of the most famous and affordable entry level boats in 1986 (at least in Germany). I was enthusiastic about boats when I got this for Xmas 1986, but later turned back into cars.
I put in a Graupner Speed 500 motor which I had lying around + a 20turn ESC. The motor became quite hot, due to zero air circulation within the boat, but runtime was quite good.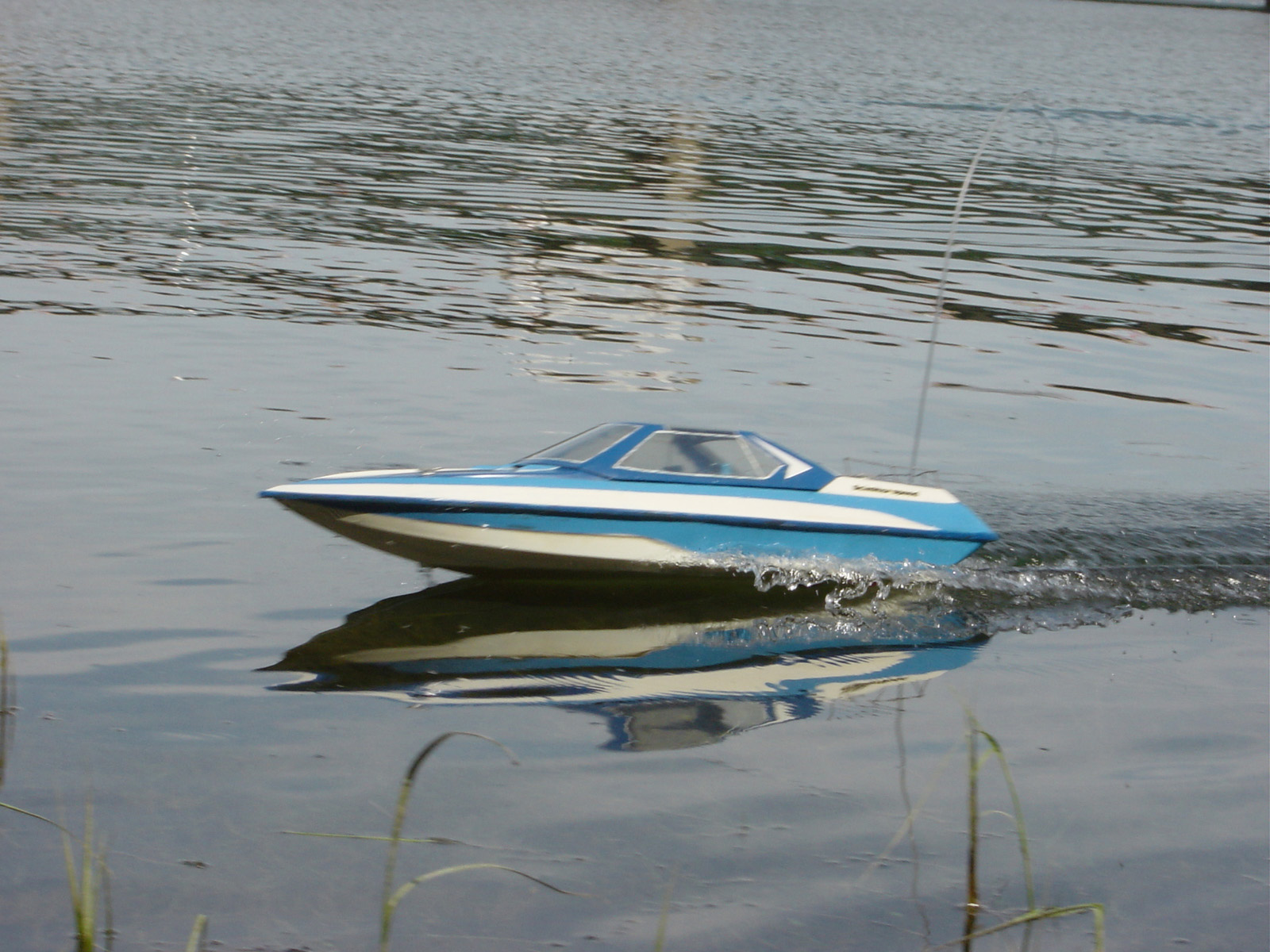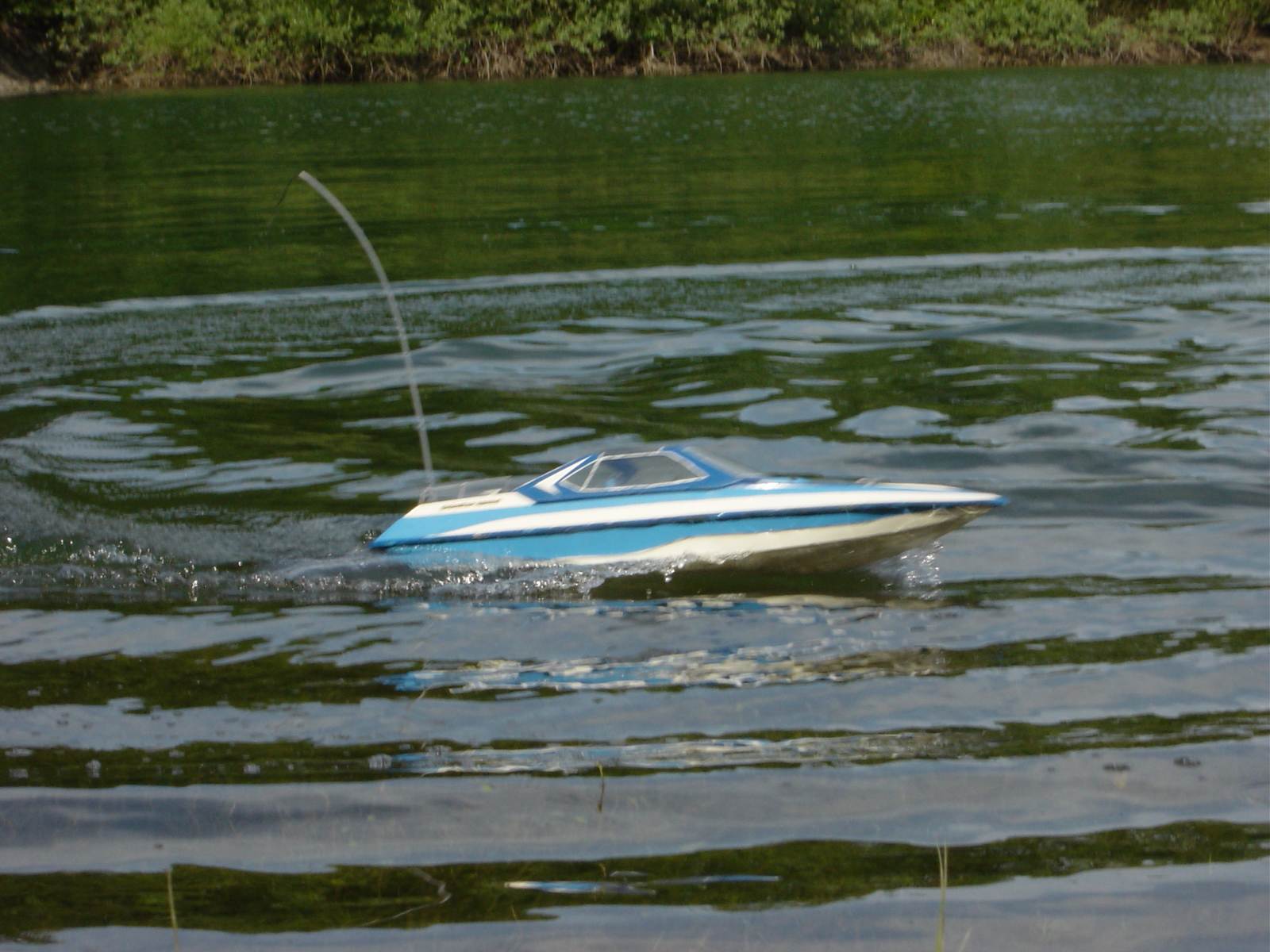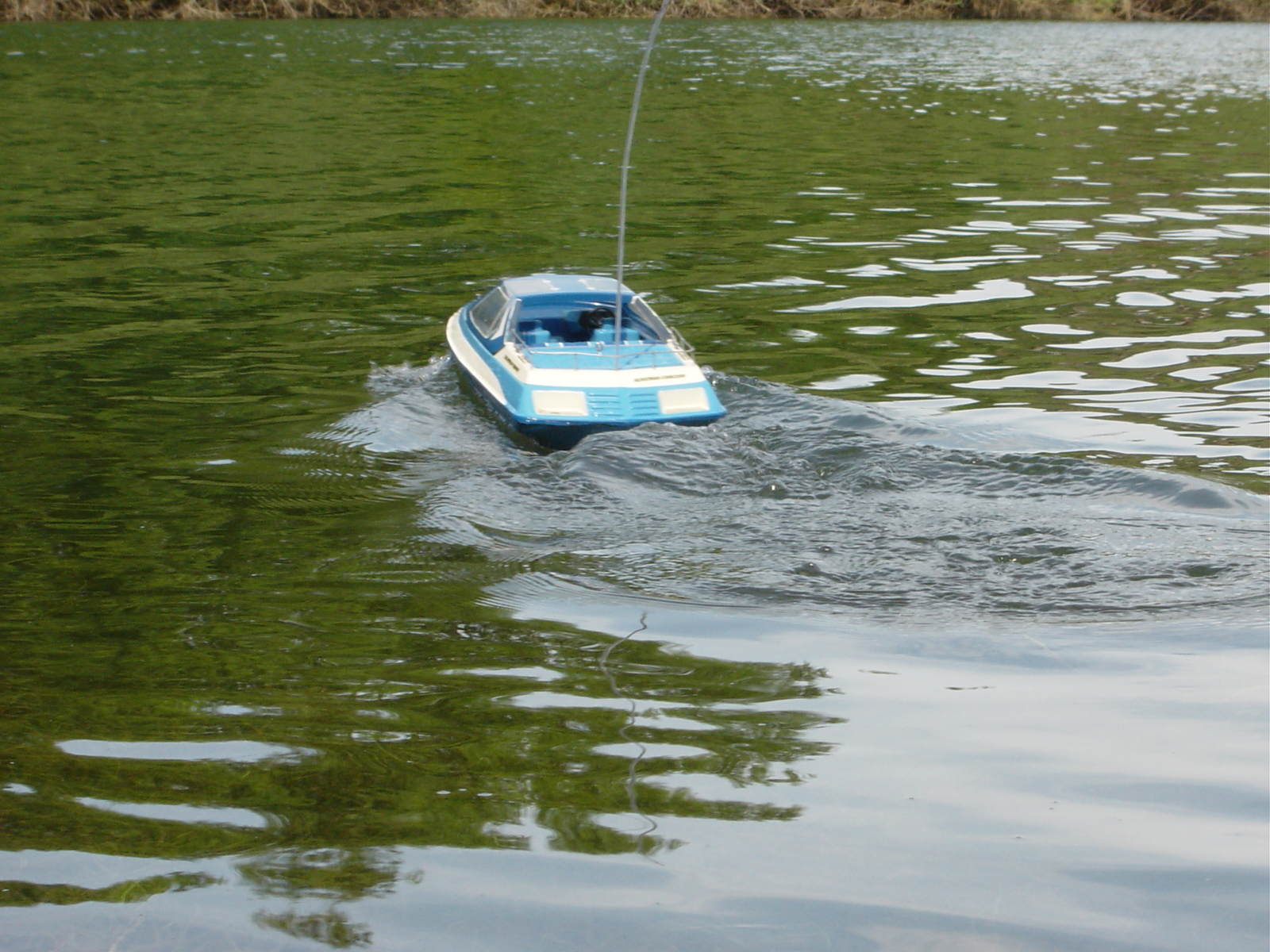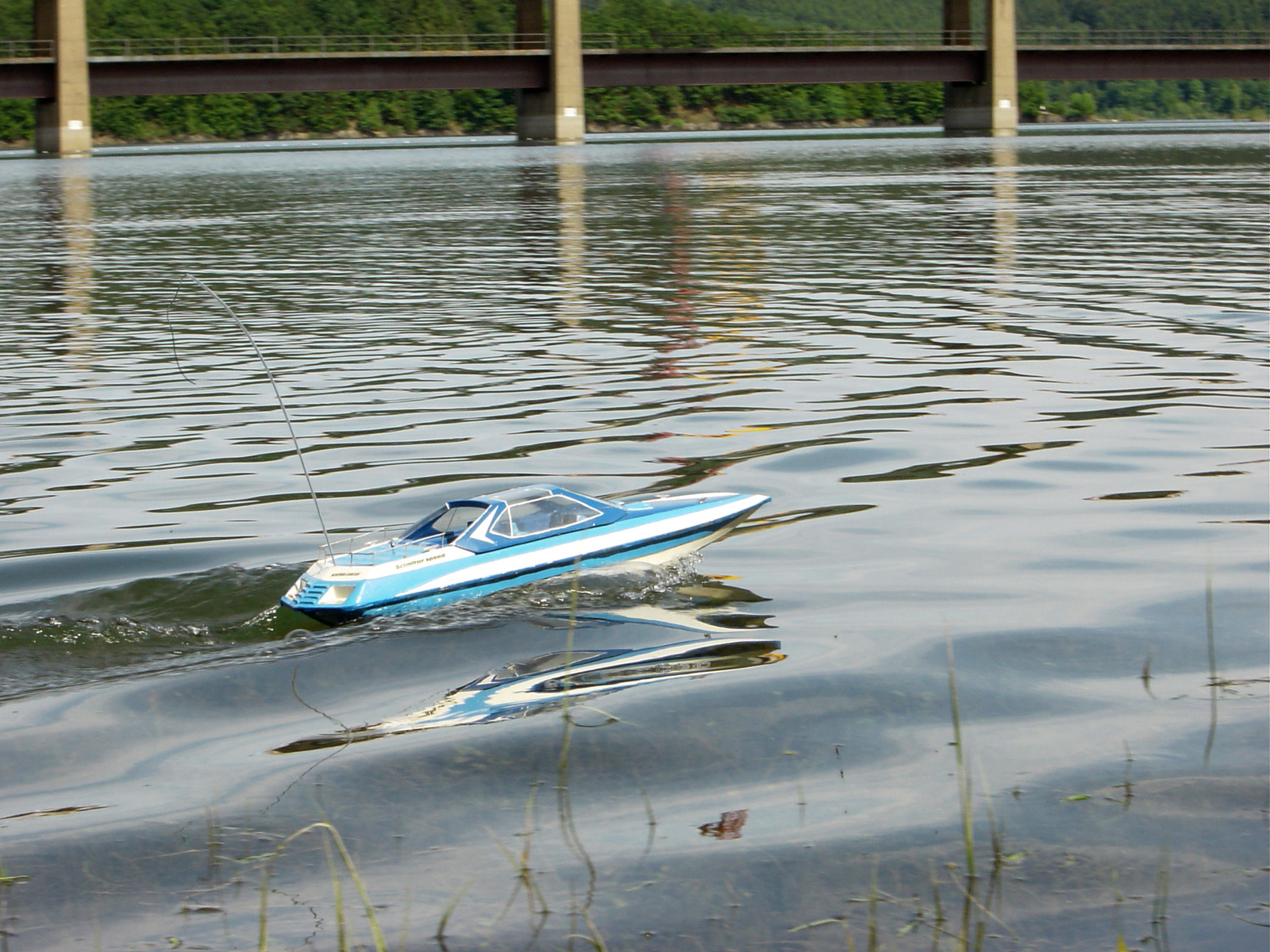 If we ever manage to arrange a german TC meeting again, there's another requirement now: A lake or pond nearby is a must, so the Juggs will be joined by a boat now!
Oh man, that was a flashback to the good old times! I felt like a kid again, as I used to run that boat at Biggesee several times back in the day with my parents!